Rep. Tom Graves (R-GA-14) today announced the 2017 schedule for the 14th Congressional District's County Connection Program. The County Connection Program stations members of Rep. Graves' staff in counties across the 14th District in order to provide a personal link to Congress for Georgians who may not be able to visit the permanent district offices in Dalton and Rome.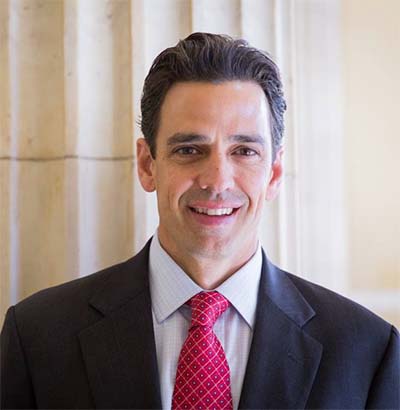 "Assisting constituents who are having problems with a federal agency is an important part of my job," said Rep. Graves. "Whether you're a senior citizen having trouble accessing your Social Security benefits, a veteran denied care at the VA or someone having trouble with any other federal agency or program, my staff is here to help. My staff and I will do everything we can to ensure the federal government serves you as efficiently and effectively as possible."
Note: The counties of Floyd and Whitfield do not have County Connection days because they are home to Rep. Graves' two permanent congressional offices that have full-time staff and are open five days per week.
The full 2017 schedule is available below:
Catoosa County
County Administrative Building
800 Lafayette Street
Ringgold, GA 30736
Time: 10-12 p.m.
Dates:
February 7, 2017
March 14, 2017
May 9, 2017
June 13, 2017
October 10, 2017
Chattooga County
Chattooga County Library
Meeting Room
360 Farrar Dr.
Summerville, GA 30747
Time: 10-12 p.m.
Dates:
February 14, 2017
March 14, 2017
April 11, 2017
May 9, 2017
June 13, 2017
September 12, 2017
October 10, 2017
Dade County
Administrative Building
"Commissioners Meeting Room"
71 Case Avenue
Trenton, GA 30752
Time: 10-12 p.m.
Dates:
March 7, 2017
April 4, 2017
June 6, 2017
September 5, 2017
November 14, 2017
Gordon County (Location #1)
Georgia Northwestern Technical College – Gordon County Campus
Building 400, Room 4-103
1151 Highway 53 Spur, SW
Calhoun, GA 30701
Time: 1-3 p.m.
February 28, 2017
April 18, 2017
June 20, 2017
September 12, 2017
October 17, 2017
Gordon County (Location #2)
Fairmount City Hall
2265 Highway 411 SE
Fairmount, GA 30139
Time: 1-3 p.m.
March 21, 2017
May 16, 2017
October 3, 2017
Haralson County
Commissioners Office
Government Complex-Conference Room
155 Van Wert Street
Buchannan, GA 30113
Time: 2-4 p.m.
Dates:
February 21, 2017
March 21, 2017
April 18, 2017
May 23, 2017
June 20, 2017
October 24, 2017
Murray County
Courthouse Annex
121 North 4th Avenue
Chatsworth, GA 30705
Time: 1-3 p.m.
Dates:
February 7, 2017
March 14, 2017
May 9, 2017
June 13, 2017
October 10, 2017
Paulding County
Administrative Complex
Conference Room- 2nd floor
240 Constitution Blvd.
Dallas, GA 30132
Time: 10-12 p.m.
Dates:
February 21, 2017
March 21, 2017
April 18, 2017
May 23, 2017
June 20, 2017
October 24, 2017
Pickens County
Hinton Volunteer Fire Department
9273 Highway 53 West
Jasper, GA 30143
Time: 10-12 p.m.
Dates:
February 28, 2017
April 18, 2017
June 20, 2017
September 12, 2017
October 17, 2017
Polk County
Cedartown Municipal Complex
City Hall-City Council Room
201 East Avenue
Cedartown, GA 30125
Time: 2-4 p.m.
Dates:
February 14, 2017
March 14, 2017
April 11, 2017
May 9, 2017
June 13, 2017
September 12, 2017
October 10, 2017
Walker County
Courthouse Annex I
101 South Duke Street
Lafayette, GA
Time: 1-3 p.m.
Dates:
March 7, 2017
April 4, 2017
June 6, 2017
September 5, 2017
November 14, 2017